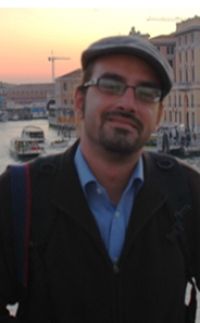 George Anagnostopoulos holds a PhD in Chemical Engineering Science from National Technical University of Athens. He has worked as a research fellow in Materials Science and Chemical Engineering Department of University of Patras, as external affiliate with FORTH/ICE-HT and as a Project Manager in Chalmers University in Gothenburg, Sweden. He has an extensive experience with the management of more than ten (10) research projects (funded by EU, national bodies and industry) as Research Associate of a value of over 2 M€. He has also worked for five (5) years in Photovoltaic Industry as R&D and Production Manager, where he developed technical skills such as production data analysis, research for new processing methods and new raw materials to reduce the total production cost.
In addition, he is the co-owner of ADRINE a Research & Product Development Company mainly active in the field of research, design and engineering of novel materials with enhanced functionalities, in parallel with the provision of technical and scientific consultancy services for scientific/technical projects.
With twenty (20) publications at scientific journals (h-index: 10) with an average impact factor greater than 5, he is currently cooperating as a Research Associate and Project Manager at CNM laboratory at FORTH/ICE-HT, focusing on research activities related to graphene and other 2D materials.